Searching for good learning resources is hard
It's time-consuming. There are so many, good or bad. Lot of ads or commercial biases. We think it shouldn't be that way.
Learning happens now everywhere
Inokufu Search helps you find the best educational resources from multiple sources.
Directly in Google or Bing
No need to change your default search engine. Once installed in your Chrome browser, Inokufu Search displays the results on the right side of your favorite search engine. Then you decide which rabbit to follow 🐇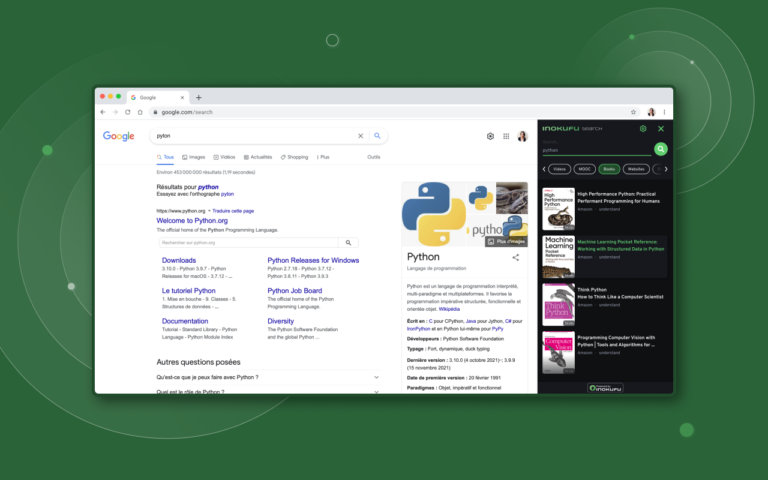 Select your favorite providers
Access to our index of 3M+ learning objects and integrations with trusted providers such as stack overflow and many more.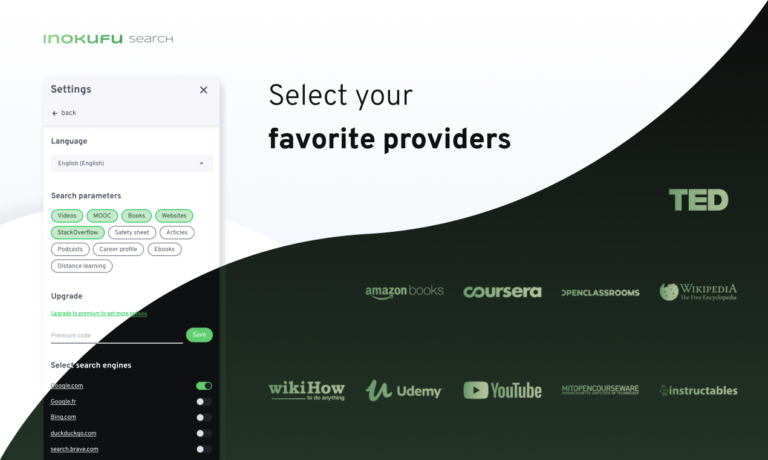 Searching for learning resources on the web is full of challenges and distractions. It increases mental fatigue for everyone: trainers, teachers, students. Inokufu Search helps you focus on learning and identify the best learning resources for your objectives and needs.
We are the product. We don't sell your personal data. We don't manipulate search results to sell you something. To earn money, we offer premium plans where members pay an annual fee and receive additional options compared to the free plan.
It's not always easy to spot fake-news and inappropriate content. Our technology filters them out to provide you with trustworthy and safe learning resources.
Videos, MOOCs, podcasts, apps, books, ebooks, trainings, safety sheets, career profiles, courses, degrees, we collect them all and, in the light, we bring them to you.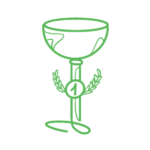 Our indexing & data wrangling technology uses the latest advances in NLP and Machine Learning to sort and highlight the best educational contents on any topic.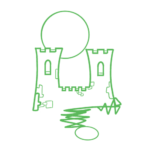 We filter out all the irrelevant & inappropriate contents, and any other fake news to provide you with only the best quality of content to your learners or students.
Accessing the right learning resources shouldn't be  so hard. Want to see our data directly in MS Teams or Moodle? No problem, our plugins and APIs make it easy to connect  to  every LMS out there.
Inokufu Search is an easy to install Chrome extension that enhances your search results with the best educational resources from the web
Frequently Asked Questions
Create your Inokufu account or talk to one of our experts.